I thought I would share some titles of recent books I have read,and some of my all time favorites for anyone who is interested...I will also give website links of my favorite authors cause they're awesome!!
1.Sarah Rees Brennan (Author of The Demons Lexicon/Covenant/Surrender)
http://sarahreesbrennan.com/
2.P.C and Kristin Cast (Authors of House of Night series)
http://www.houseofnightseries.com/
3.Christopher Paolini (Author of Inheritance series)
http://www.alagaesia.com/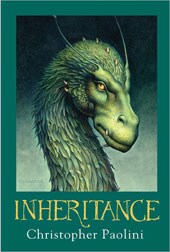 4.Melissa Marr (Author of Wicked Lovey)
http://www.melissa-marr.com/
5. Paullina Simmons- The Bronze Horseman, Tatiana and Alexander.
6. Theresa Thomlinson -The Moon Riders
7.Trudi Canavan (Author of The Black Magician Trilogy)
http://www.trudicanavan.com/